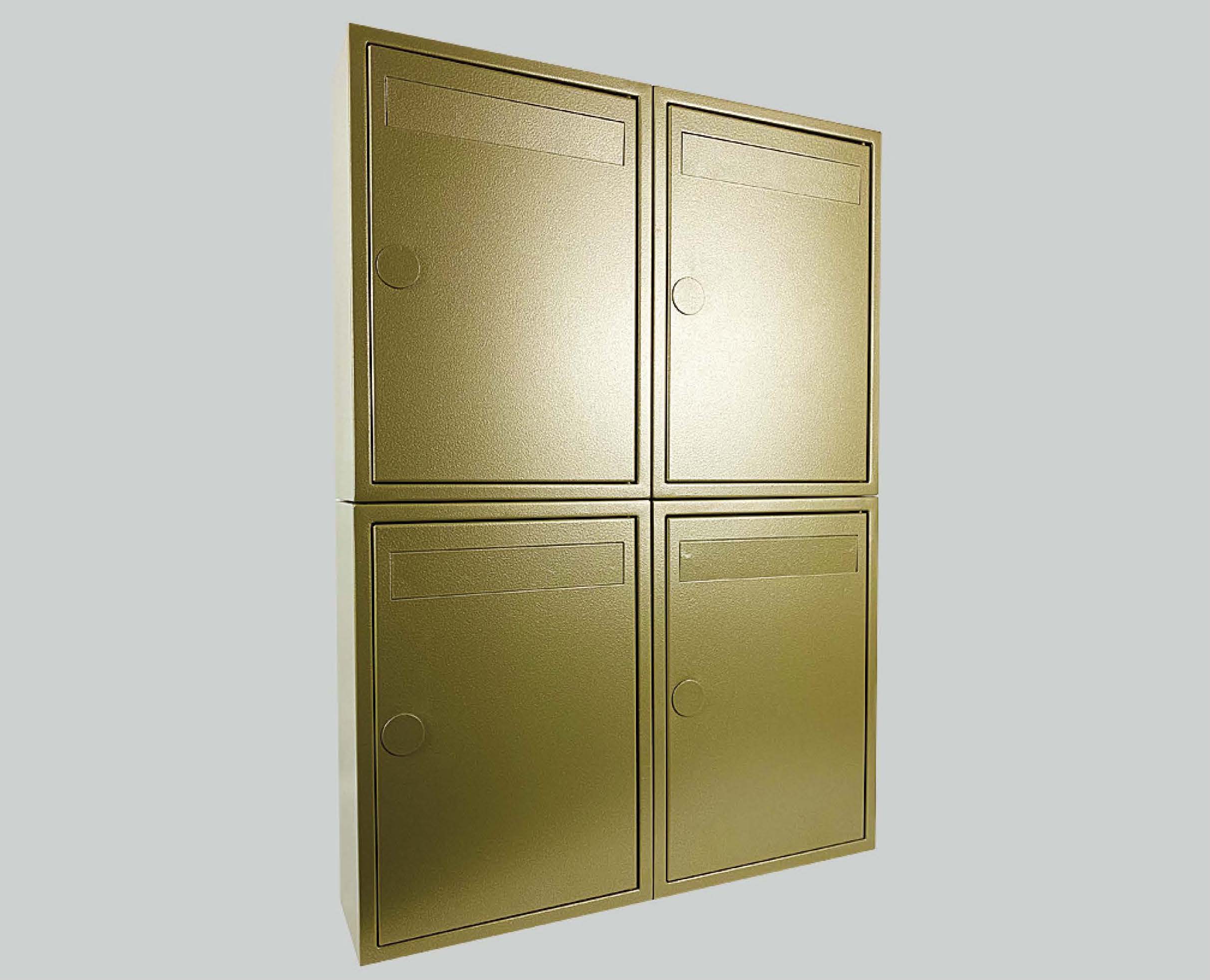 1280FR FIRE RATED MAILBOX
VERTICAL FIRE RATED MAILBOX.
PERFECT FOR WALL MOUNTING/RECESSED INSTALLATION DUE TO ITS SHALLOW DEPTH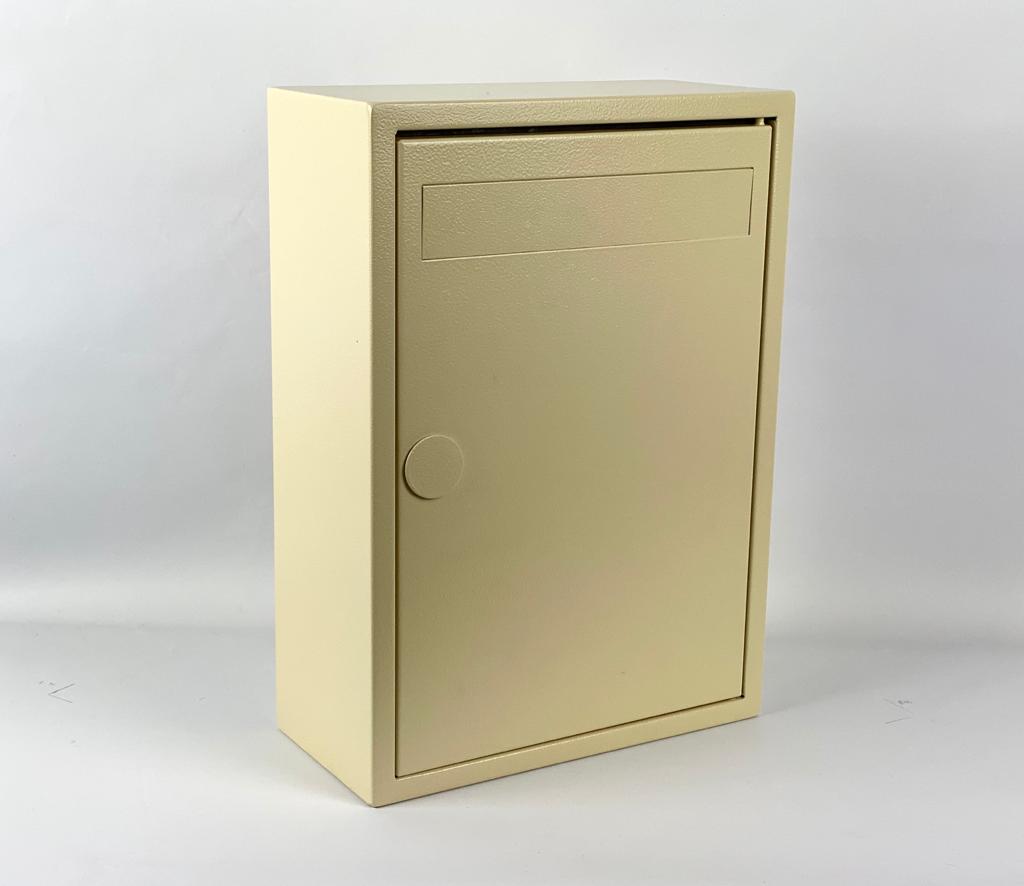 Introducing the Fire Rated 1280FR mailbox from MAILBOXESGB
When fire safety is key, look no further than our range of fire rated mailboxes.  Conforming to fire rating criteria specified by Warrington Fire in BS 476 part 6&7.  Our Mailboxes have intumescent lining to both the flap and door, providing a fire rating (integral) of 60 minutes. 
Suitable for Vertical A4 mail for front entry and retrieval, to offer security to the end user and of course security for their mail! 
All boxes have a lockable door, security lock and anti-theft lip.  They are supplied with 2 numbered keys and an option for engraved numbering.
RAL POLYESTER POWDER COAT
Additional Options
VINYL NUMBERS / LETTERS (No constraints we price per font and letter).
PERMANENT ENGRAVING TO FLAP (10 characters maximum).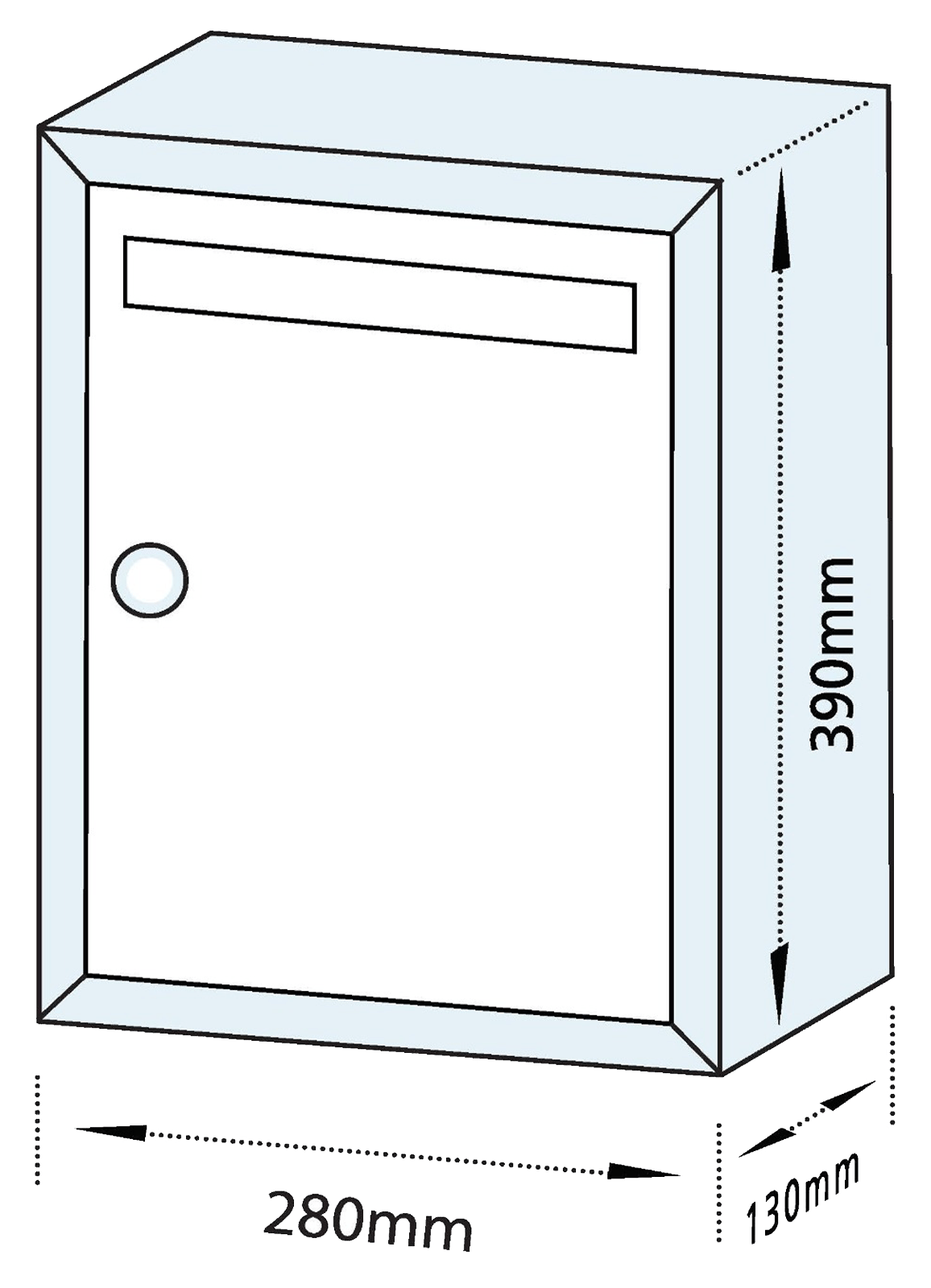 Specifications
2.0mm Galvanized steel mailbox, body and door.
10mm intumescent strip around the door and flap, for fire rating integrity (60 minutes internal).
Mailbox Dimensions – 280x390x130mm (width, height, depth).
Aperture -235x35mm (width, height).
Anti-theft lip to inner aperture.
Security lock:- Each mailbox is supplied with 2 keys as standard.
Locks are available Master Key compatible.
Mailbox conforms to Secure by design 2019.
Contact us
Our mailboxes are incredibly versatile and can be combined in many different colours and sizes.  For more information on how we can create mailboxes to enhance your projects please contact us.